About PT. Asuka Engineering Indonesia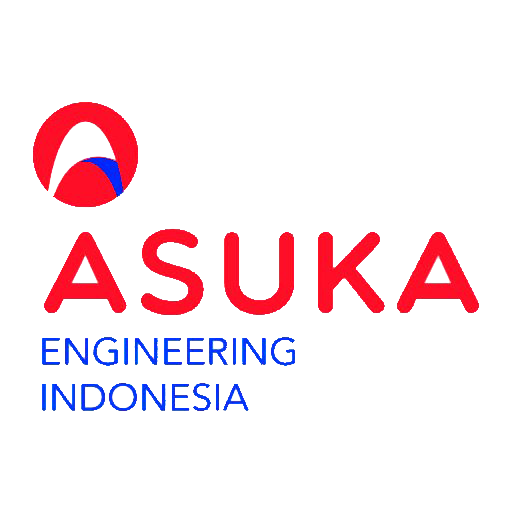 More than 10 years, PT Asuka Engineering Indonesia has been building a business with a very high commitment to be the best. Supported by passionate and dedicated workers, both tight competition and barriers have challenged us to be better. Asuka Engineering Indonesia PT Asuka Engineering Indonesia, PT firmly commits to maintain hard work in order to make the company as the leading one. We believe that good quality is achieved by hard work and continuous experience which be able to support us constantly to conduct future innovation.
"Be a qualified, trusted and world-class construction services company as soon as participating to improve the quality life of Indonesian people."
Concerning on excellence Price, Service, Quality and realizing the vision above, those are achieved by :
Improving the Quality of Human Resources
Value Added
Best performance
Commitment and consistency
Maximal management & empowerment of five pillars, namely Construction Services business: Marketing, Operations, Finance, Human Resources & Information
Recruitment and training of appropriate human resources to produce a competent, dedicated and high-spirited workforce along the corporate culture.
The application of responsible principle in making decision and good corporate governance (GCG) which lead to the planned management and organization.
Equating perception between the management and employees to maintain the values of the company in achieving its objectives (outcomes) together.
Increasing competition in the era of globalization by making continual improvements and collaboration with other companies both national and international.
Improving the sustainable welfare of employees.
CEO PT. Asuka Engineering Indonesia
For us, the customer is more than a business partner, we are pleased to be able to give our best contribution to change the customer's company management to be more efficient and competitive. We provide 24 hours and online services which allow the customers to interact with the us faster and easier. In addition, our company not only supporting customers in business, but also seeks to increase the values of customer's company by promoting proper management that bring value to all stakeholders, such as shareholders, business partners, employees and the communities that support us.